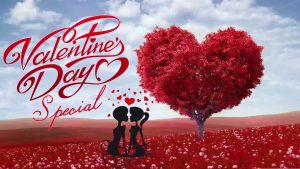 What do you think are the best valentine messages to send to a lover? At first you can think about lovely messages that you will prefer that peopl esend to you, I mean the kind of valentine texts that you will be happy to read, those are the exact romantic messages you should send to some one
The message might be funny and probably flirty, but must not turn the person off, rather the valentine message should be romantic and turn the person on. Knowing the best valentine message to send to a loved one also save you the embarrassment that might ruin a carfully plan valentine date.
People will enjoy your valentine message when they are find it romantically lovely. So before you send that valentine message, make sure it is a good one. Here is a list of best random questions you can ever ask someone.
Collection of Top Valentine Messages You Can Send Someone
Trust me without wondering and love me without fear. I will always be there to support you.
Every moment I have spent with you have been special. I am wishing you a Happy Valentine's Day.
You are my one and only valentine and I would like to wish you the very best on this special day.
Love me and never leave me. We are perfect together. Happy Valentine's Day.
You mean the entire world to me and I believe you would be there by my side till the day I die. I Love you my Prince!
Don't leave me ever, because it would break my heart. Happy Valentine's Day darling.
While I was cleaning the home, I found the letters L, O, V, and E. The only thing I'm missing now is U.
You are the person who makes me smile and give me the energy to go that extra mile.
"I love you in the morning and in the afternoon. I love you in the evening and underneath the moon." -Anonymous
"Life is full of lots of things that make it all worthwhile, but none is better than your little smile." -Anonymous
"Know what I like about you? Everything! Happy Valentine's Day." -Anonymous
"You will forever be my always." -Anonymous
"You know you're in love when you can't fall asleep because reality is finally better than your dreams." -Dr. Seuss
"Once in a while, in the middle of an ordinary life love gives us a fairytale." -Anonymous
"Anyone can catch your eye, but it takes someone special to catch your heart." -Anonymous
"In true love the smallest distance is too great and the greatest distance can be bridged." -Hans Nouwens
"You're the jam!" -Anonymous
"I fell in love the way you fall asleep; slowly, and then all at once." -John Green
"You are the brightest star, and I'm in love with who you are." -White Lines & Red Lights
"You are the person I never knew how to write, and this life is the story I have always wanted to tell." -Tyler Knott Gregson
"Unless you love someone, nothing else makes sense." -E.E. Cummings
"You are what I never knew I always wanted." -Fools Rush in
"For love, I'd do anything. For you, I'd do more." -Anonymous
(Visited 1 times, 1 visits today)