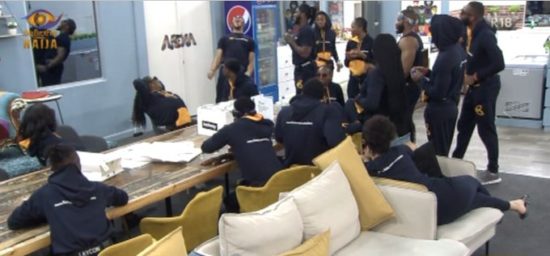 Some viewers just want to get entertained on the show hence did not pay much attention when an object that seemed like a rat popped on screen in the Big Brother Naija lockdown house.
An observant viewer of the reality TV show spotted the rat surveying in the Big Brother house and posted the footage on Twitter.
In a video shared on Twitter, the object did not appear clearly but it seemed to be a rat and it was moving towards the far end of the wall while the housemates were eating.
Watch the video below;
There is a rat living in that house???? Lord!!! #BBNaija pic.twitter.com/oFtRZ5tNgb

— Isi Macgyver (@dadashnami) August 5, 2020
The post Rat Caught On Camera Surveying The Big Brother Naija Lockdown House appeared first on .
(Visited 1 times, 1 visits today)