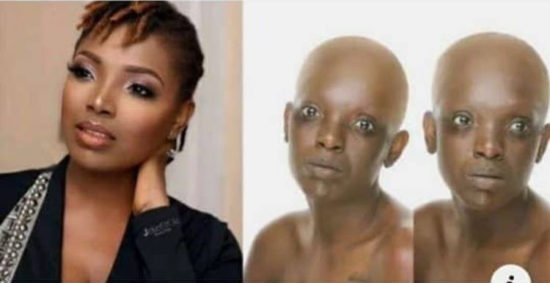 Nollywood actress and wife of 2baba, Annie Idibia has debunked the claims on social media that she is down with cancer.
In a post published by Annie on Instagram, she attached a screenshot of a blog that wrote the lies about her while debunking the claim.
She questioned the reason why some bloggers would be so heartless to write such about her just to get traffic to their blog.
Annie explained that the picture used to support their lie was a campaign she did against cancer years ago. She wrote;
"Why Would Anyone Do This Just To Get Traffic To Their Blog !!!
This Was A Campaign I Did With A Very Creative Makeup Artists Against Cancer 3 Or 4 Years Ago I Think ! It's Really Unfair To Post Such A LIE Just For Traffic! Whoever did this , I Pray That You Or Your Love one DONT Encounter This ! This Isn't A Joke ! TAKE IT DOWN NOW!!!! #postAndDelete"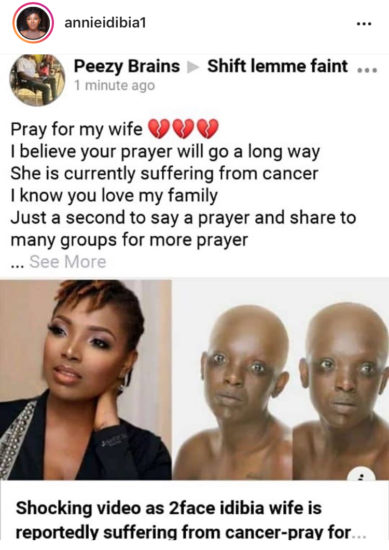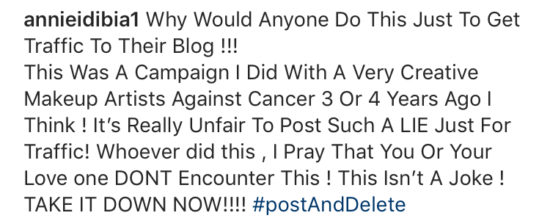 The post Annie Idibia debunks claims that she is suffering from cancer appeared first on .
(Visited 2 times, 1 visits today)