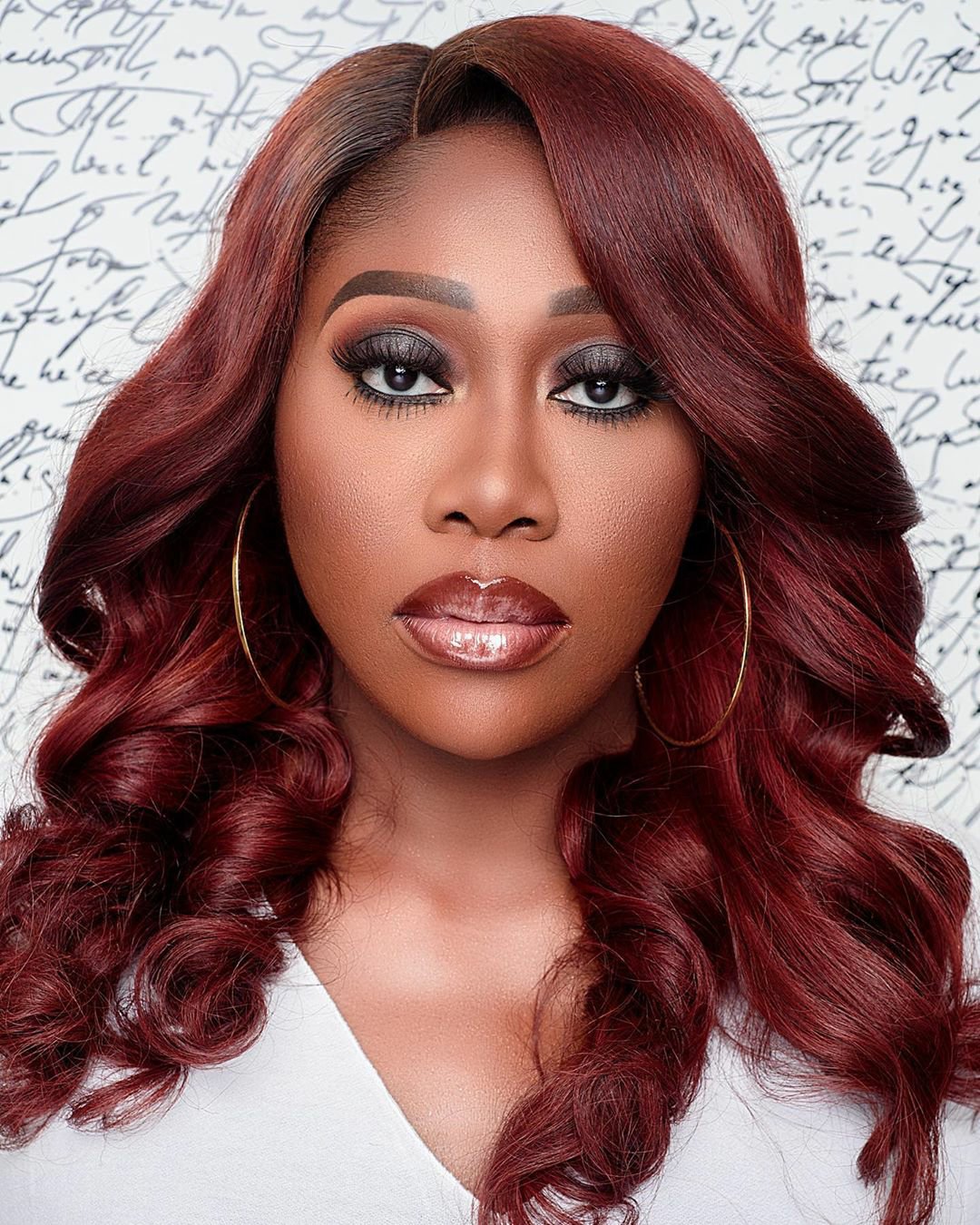 Media personality, Gbemi Olateru Olagbegi has dished out advice to creatives about their work relationship with family members and friends.
In tweets she shared, the OAP told creatives not to hesistate to turn down family and friends who won't pay for their work. She also recalled her experience with someone she helped share her flyer on Instagram.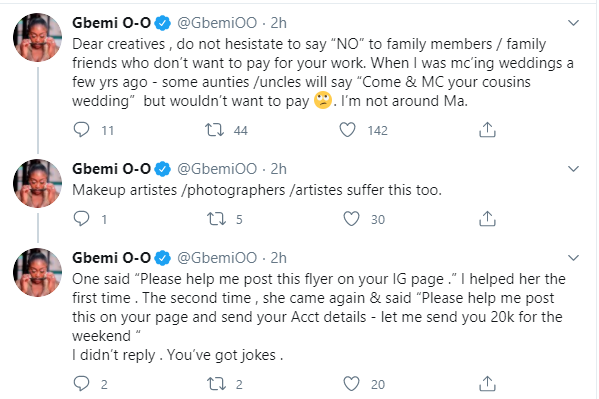 The post Turn down family members and friends who won't pay for your work — OAP Gbemi appeared first on .
(Visited 3 times, 1 visits today)