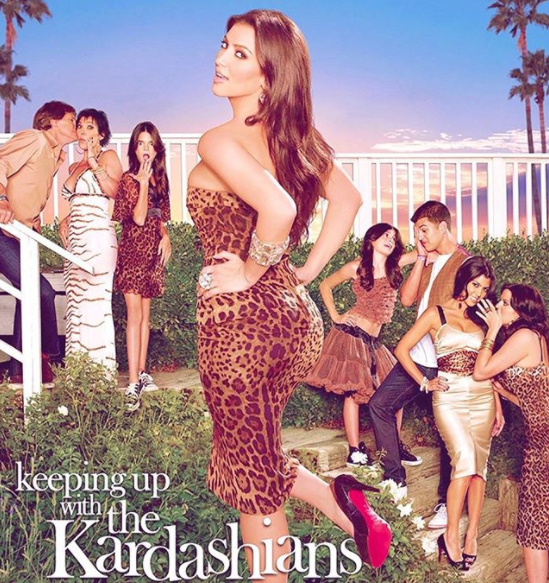 The Kardashian-Jenner family have announced that the family's reality show, Keeping Up With The Kardashians is ending after 14 years on air.
The reality show will return for season 19 on Thursday, Sept. 17 followed by one last season (season 20) in 2021.
In an Instagram message posted on Tuesday, September 8, Kim wrote: "To our amazing fans – It is with heavy hearts that we've made the difficult decision as a family to say goodbye to Keeping Up with the Kardashians.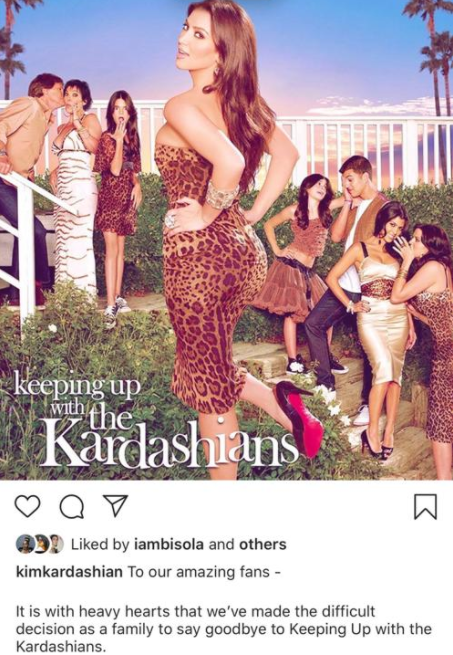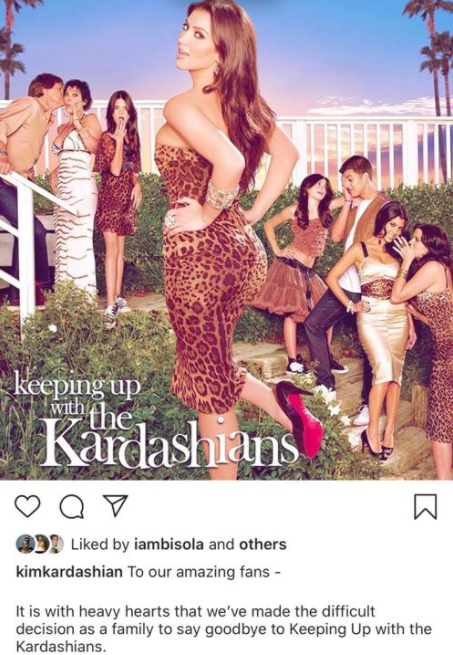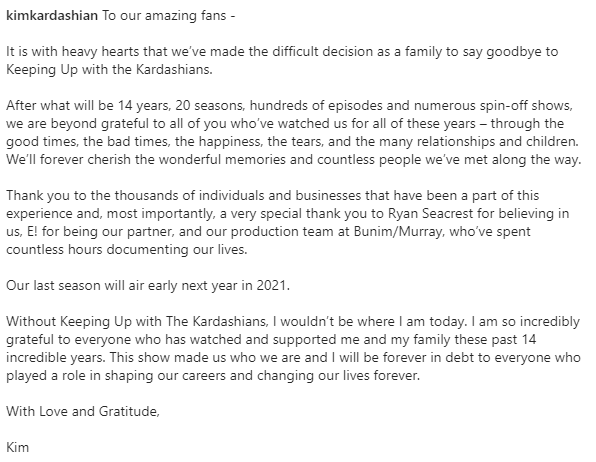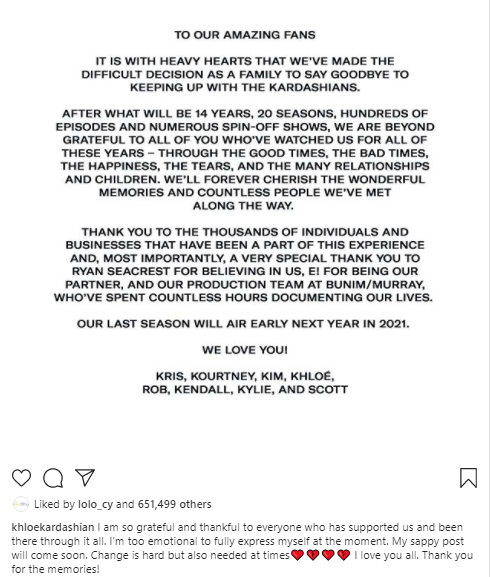 The post Keeping Up With The Kardashians is coming to an end after 14 years appeared first on .
(Visited 1 times, 1 visits today)