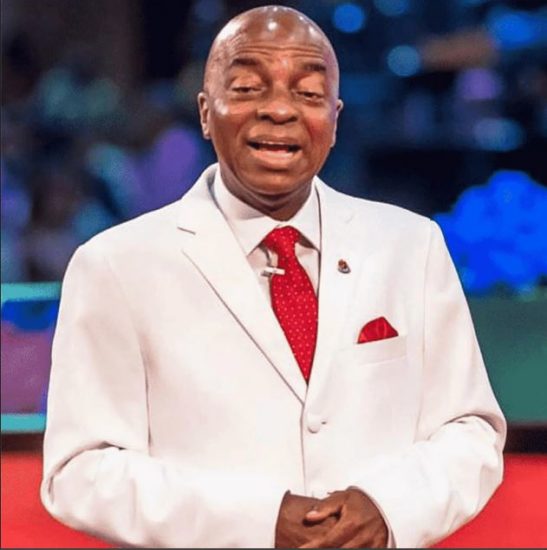 Senior Pastor of Living Faith Church, Bishop David Oyedepo, has hit back at those asking him to use money generated from his churches to build a factory instead of church a huge auditorium.
This is coming after the Senor Pastor sacked 40 pastors from his church. Two weeks ago, news broke that the clergyman sacked the pastors from his church and he was criticised online for his decision. In his earlier response, the clergyman said the pastors were sacked because they were "unfruitful and blatant failures".
While speaking in his church on Sunday, August 1, Oyedepo once again explained that the pastors were sent to rural churches with a task to win at least 12 souls a week and ensure that six come to church but the pastors failed in their assignments.
"Rural church is going on. All the offerings from Rural churches for the next 40 years cannot build what they are building for them. I learnt some fellows were saying that it is because they do not have offering that is why we said they should go.

It is because you are sick. You are unproductive. You have been plugged out. We sent you to go to the villages to reach out to minium of 12 souls in a week and ensure that a minimum of six of them come to church and then six months, you don't have 10. You are unprofitable. Sound management brought us here.

Keeping unprofitable servant makes you a poor manager.' You have the right to resign. We have the right to sack you. It is a system. It is like that everywhere. 'he said
Oyedepo also responded to those saying he should have used the monies used in building different churches to build factories for his members.
"They are building one hundred thousand seat auditorium. Did they collect money from you? They should have built a factory. Do you budget for somebody's resources? Keep quiet my friend and face your job. They enjoy hearing from me so I like speaking to them." he said
The post Oyedepo replies those asking him to build a factory instead of a huge church auditorium (video) appeared first on .
(Visited 31 times, 1 visits today)
See How NaijaCover.Com Make Money From Blogging Business, CLICK HERE