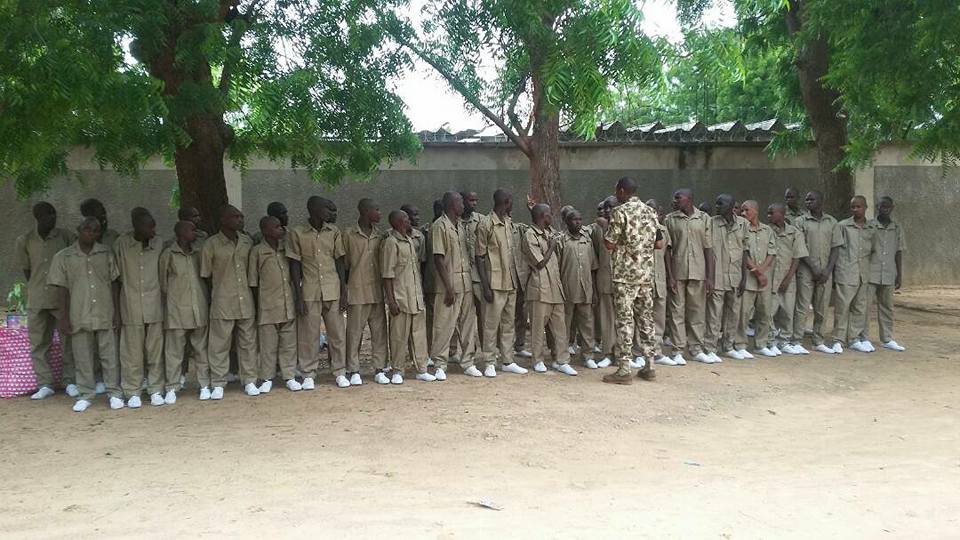 An official of the Borno State government has explained why some repentant Boko Haram members are been allowed to return into the society.
Zuwaira Gambo, Borno state commissioner for women affairs, explained that those been released are not actual Boko Haram members but victims of insurgency arrested at the wrong place.
She noted that it had been established that such people were forced to join the insurgents or were wrongly arrested before they are released under the Operation Safe Corridor of the military which was set up in 2016 as an initiative for the de-radicalization and rehabilitation of repentant Boko Haram members.
Gambo added that the Operation Safe Corridor will also pass a message to members of the Boko Haram sect that if they repent and drop their arms, they stand a chance of being accepted back into the society.
It will be recalled Naija News previously reported that the news of the return of 1,400 suspected Boko Haram members into the society in Borno State has attracted 'worrying' reactions from some soldiers who expressed fears that their killers are been released back into the society.
The disappointed soldiers lamented that the government is releasing 'killers' that they had previously captured back into the society.
However, the Borno State commissioner, while speaking at a forum on preventing and countering violent extremism organised by Search for Common Ground (SFCG) in partnership with UN Women and the government of Japan in Abuja at the weekend, explained that the anxiety over the de-radicalisation and reintegration of members of Boko haram by the Nigerian government is as a result of a communication gap between the government and citizens.
"Some of the persons reintegrated are victims who had no part to play but were arrested in the course of security checks by the military as they were caught at the wrong time in a wrong place," she said.
"Because they have spent time in detention between two to five years, there is need for rehabilitation, counselling and socio- psychological support.
"We are not saying that there are not some people who have partaken in destruction of lives and properties but these people are in the minority and you also have to understand that these set of people joined involuntarily as they are forced to do so."
It will be recalled Onyema Nwachukwu, defence headquarters' spokesperson, denied claims that those being released are unrepentant Boko Haram members.
He added that the release is been done in collaboration with some international civil society organizations, as well as relevant government and security agencies in line with the provisions of the Operation Safe Corridor.
(Visited 1 times, 1 visits today)
See How NaijaCover.Com Make Money From Blogging Business, CLICK HERE