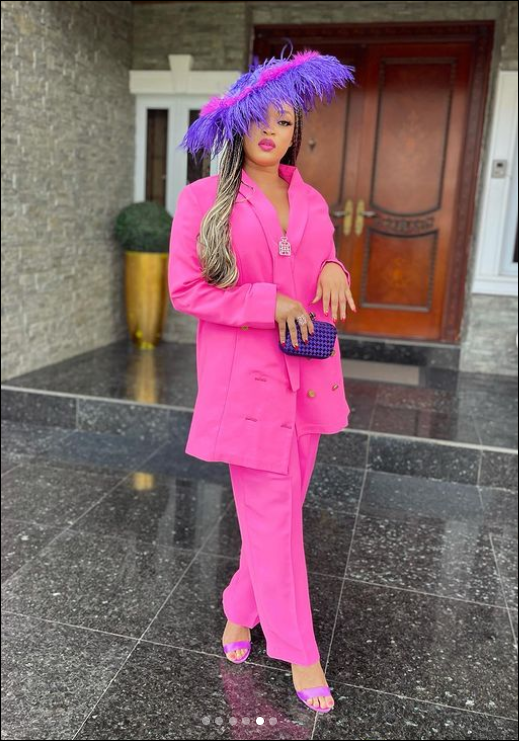 Former most beautiful girl in Nigeria and mother of three Adaeze Yobo shared this interesting Motherhood story.
A short motherhood story …
It wasn't until when I got pregnant with my 2nd son, (5 whole years after my first) thats when I kinda got the hang of motherhood. When we moved Bk to Nigeria, my first son found it really difficult making that transition to a new school / environment, coming from a country that English wasn't their first language; hence, he disliked going to school and well, i eventually found out he was also being bullied in school. (every parents nightmare) yeaaa, that's not the story for today.

Anyways, One morning I was led to tell him some encouraging words, to motivate him to rise above any negativity but I was in such a hurry to send him off to school on time, that I forgot to say it to him For the rest of that day, I was sad and low spirited, worried all day about him. I felt he needed to hear from me so bad, my words of encouragement to lift him up but I didn't know how to get it across to him.

It was in that moment, I thought of leaving him a surprise note in his lunch pack the next day (I remember it was some corny joke ), he came Bk so happy and said he read it with his friends and they all laughed. From then on, I never stopped. It lifted his spirit and confidence level He looks forward to reading with his friends everyday and tells me their lunch time jokes when he gets back. Obviously my 2nd wanted in on the joke too, so as soon as he started reading I included him and his bestie

N/B ~ mama's how do you send them off in the morning, rush rush and throw everybody in the car

*I'm not judging*

Or the well put together mama that kisses everyone good bye while verbally giving them daily affirmations? Or the mama's that teach them how to be independent and let the bigger ones pack their lunch themselves? I won't even lie, I was no 1 and worse before , like, everybody should just getat now
The post Adaeze Yobo Shares Amazing Motherhood Story appeared first on .
(Visited 1 times, 1 visits today)
See How NaijaCover.Com Make Money From Blogging Business, CLICK HERE