Sara Blakely, an American businesswoman, has given advice to single women on what to look for in a man based on her own dating experience.
No one knows what it's like better than the 50-year-old founder of Spanx, who says she wasted nearly two decades of her life dating all the wrong guys.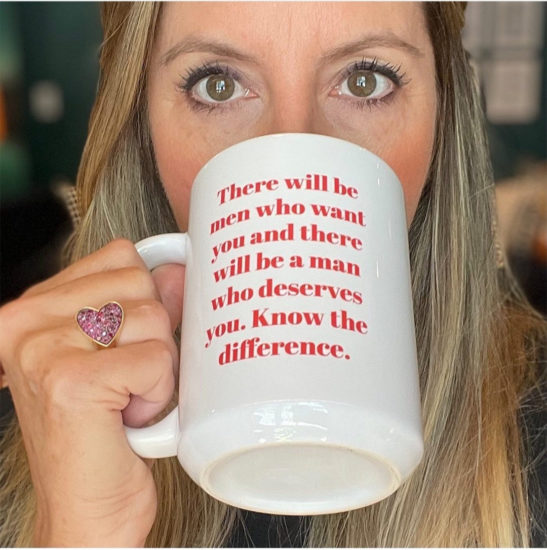 She went on to say that she had always wanted to marry but that she didn't want to be depending on a guy and that she wanted to be able to stand on her own two feet before marrying.
As a result, she stopped dating all of the wrong men and instead chose to wait for the man who was not scared by her success, but rather celebrated it.
She went on to say that when she met her husband and married at the age of 37, he enjoyed all aspects of her, particularly her independence. She had already established herself as a successful businesswoman at the time.
She went on to say that women should be able to distinguish between men who want them and men who actually deserve them.
She wrote:
Listen.. no one knows what dating all the wrong guys is like better than me. I spent all of my 20s and most of my 30s dating men who wanted me, but didn't necessarily deserve me. Literally, for almost 2 decades the only prerequisite to date me, was to like me, that's it! Can you imagine the bar being that low?! Nevermind what I wanted or liked … But something deep inside me knew I deserved more. I also knew I had to be independent. I had no desire to become reliant on a man. I had to stand on my own two feet before I could get married. And don't get me wrong, I really wanted to be married. I longed for it! But it was important for the man I dated to be interested in all the parts of me, especially the part of me that wanted to be independent. When I eventually got married at 37, I had already built a foundation for myself, @spanx was already a household name. @jesseitzler wasn't intimidated by my success, he celebrated it…he liked all the parts of me, especially the independence. 4 kids later…  So, sure, there will be men out there who would love to put you in a box or on a shelf. But in the end, it's the one who celebrates you- all of you! that deserves you. Know the difference.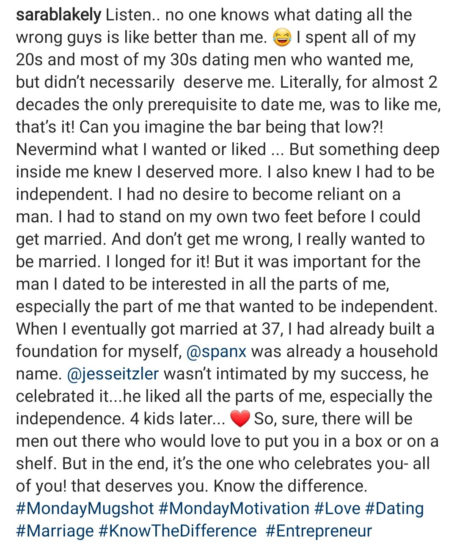 The post Spanx Founder, Sara Advises Ladies On What To Look Out For When Dating appeared first on .
(Visited 1 times, 1 visits today)
See How NaijaCover.Com Make Money From Blogging Business, CLICK HERE